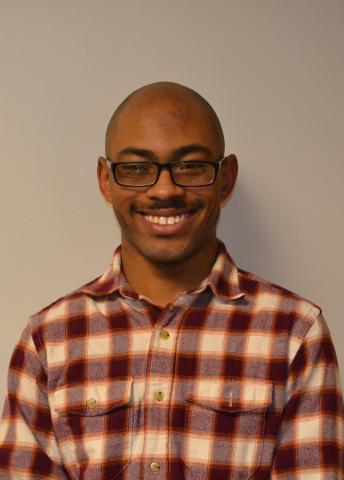 Graduate Student
jcg6hb@mail.missouri.edu
Education
I am currently a PhD student at the University of Missouri-Columbia. After graduating with a B.A. in Sociology from Xavier University of Louisiana (2013), I matriculated to the University of Alabama at Birmingham where I received an M.S. in Criminal Justice (2015) studying regional homicide rates. 
Research and Teaching
My current research concerns the areas of race & crime, the social and symbolic construction of African-Americans as criminalized groups and how they make sense of their lives and identities within this larger framework, symbolic interaction, and social constructionism.
Recent conference presentations include:
2019 "Build-a-blackness: Construction of Blackness as criminalized other" Midwest Sociological Society, Chicago, IL.
2018 "Racial Markedness and Criminality: Stigma Management, Place, and Identity Navigation" International Congress of Qualitative Inquiry, Urbana-Champaign, IL
2016 "Social construction of Blackness and criminality: A media analysis of a police shooting", Association of Black Sociologists
Teaching experience includes:
- Sociology of Sports (SOCI 3430)
- Criminology (SOCI 3600)
- Intro to Sociology: Culture, Media, & Identity (SOCI 1000)