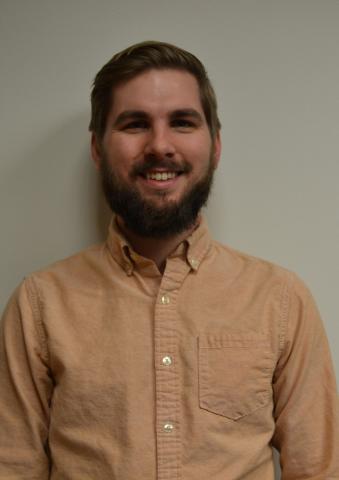 Graduate Student
mk9d4@mail.missouri.edu
Areas of Study
Sociology of Sport, Social Inequalities, Criminology and Deviance, Methodology.
Research and Teaching
Teaching Experience:
Intro to Sociology, Sociology of Sport, Criminology, Social Psychology
Conference Presentations:
Eileen Avery, Joan Hermsen, Katelynn Towne-Arnold, Matt Knudtson, Mark Ritchey (2016). Urban-Rural Differences in Perceptions of Policing: Preliminary Evidence from the 2016 Missouri Crime and Victimization Survey. American Society of Criminology
Scott Brooks, Matt Knudtson, Isais Smith (2015). A Mundanity of Excellence: The Trajectory of NBA Players North American Society for the Sociology of Sport
Bio
I received my Bachelors of Science in Sociology from the University of Central Arkansas in 2013, where my research focused on racial discourse related to sports events from the 1930's to the 1940's.  I then received my Masters from the University of Missouri in 2015.  The research I have primarily focused on since coming to Mizzou has been on the Sociology of Sport, and more specifically the changes nationally in recruiting and school choice by elite athletes.  I am interested in how these changes have happened historically, and building off of Dr. Scott Brooks' research, how these elite athletes are chosen for elite preparatory schools.  The research also touches on the sociology of education, and the growing neoliberal project at the University and High School level.  My secondary research interest is broadly focused on criminology, and most recently I have worked on a grant from the Missouri State Police that seeks to investigate the perceptions of police across the state.
Select Publications
Scott Brooks, Matt Knudtson, Isais Smith (2017). Some kids are left behind: The failure of a perspective, using critical race theory to expand the coverage in the sociology of youth sports. Sociology Compass, Vol. 11
Scott N. Brooks, Jermaine Cathcart, Edwin Elias, Michael A. McKail, Matt Knudtson, Isais Smith, Stephane Andrade, Dawon Baker (2016). Whatever Happened to the Black (American) Athlete? The NBAs Cultural Renewal and Gentrification Program. Modern Sport and the African American Athlete, Vol. 2,