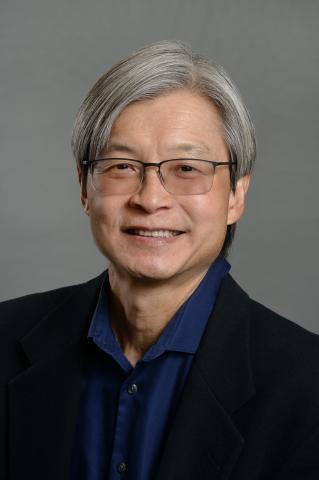 Professor Emeritus
573-882-1736
loc@missouri.edu
Education
AB, Harvard University
MA, PhD, University of California at Berkeley
Research and Teaching
Clarence Lo teaches courses in political sociology, social movements, inequality, theory, and "Class, Status, and Power."  His research in those areas focuses on business and government elites and their decisions during financial crisis, which have implications for the future development of social inequality and capital accumulation, and theories of the state and state institutions.  He has co-authored a book (with G. William Domhoff and others), Studying the Power Elite: Fifty Years of Who Rules America? (New York: Routledge, 2017).  He is sole author of chapter 10, "'Fairness' In Presidential Economic Policy: Disagreements Among Upper Class Elites" examining the Federal regulation of "too big to fail" Wall Street investment banks. 
Bio
He is also the sole author of "Economic Sociology and Human Rights," in The Handbook of Sociology and Human Rights, David Brunsma, Keri Iyall Smith, and Brian Gran, eds. Paradigm Publishers, 2012.  He co-edited with Michael Schwartz the book, Social Policy and the Conservative Agenda (Oxford, England and Malden, Massachusetts: Blackwell Publishers, 1998), and is sole author of the conclusion, "Business Action, Ideological Acting, and Institutional Enactment: Economic Constraints on Social Policy," and chapter 12, "The Malignant Masses on CNN: Media Use of Public Opinion Polls to Fabricate the 'Conservative Majority' against Health-Care Reform."
Lo's other major area of research is in right-wing social movements.  He has published "AstroTurf Versus Grass Roots: Scenes from Early Tea Party Mobilization," chapter 4 in Larry Rosenthal and Christine Trost, eds., Steep: The Precipitous Rise of the Tea Party. Berkeley and Los Angeles: University of California Press, 2012.  His book Small Property Versus Big Government: Social Origins of the Property Tax Revolt (Berkeley, Los Angeles, Oxford: University of California Press, 1990), awarded honorable mention for the 1991 Robert Park Award of the American Sociological Association, was issued in a revised and expanded paperback second edition (1995) and in 2018 was again re-released in paperback as part of the Voices Revived initiative of the University of California Press.
Lo also serves as the Director of the MU Peace Studies Program and was Director of Graduate Studies in Sociology, 2006-2015.   He has served, or is serving as chair or co-chair of thirteen doctoral dissertation committees.